Beauty Salon
Rating (average)
Business Name
Business Genre
Short Business Description
Long Business Description
Business Website Address
Long Business Description
they are here to design a unique updo/style-out and appropriate makeup look to fit any occasion. Salon Modello cares about making everyone feel and look great while treating every Guest with supreme customer service.
Long Business Description
an amazing team of artists ready to assist you with all of your beauty needs. Their staff are among the best in the industry, with training from some of the top stylists in the beauty and fashion world!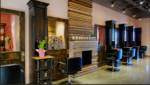 Long Business Description
Bespoke Salon provides custom-made haircuts, hair coloring, and styling. The staff in this exclusive, appointment-only environment specializes in creating a unique, custom look for each client.
Long Business Description
The hairstylists at Urban Betty are a family of friendly faces and talent, and they assure that this salon has an artist for every spectrum of clients.
Long Business Description
Dear Clark's Dallas hair stylists go beyond that and become lifestyle and support artists on you and your hair's behalf. They are armed with an unimaginable amount of education and experience.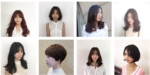 Long Business Description
SK Hair Studio is an Asian Salon that offers cutting, styling, and coloring and salon services in South Florida. As part of the competitive and constantly evolving hair and beauty industry, SK Hair Studio strives to stay up to date with the newest hair care and styles and have you walking out as a new person.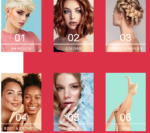 Long Business Description
Kolorbar is the epitome of the revolution of hairdressing. Their mission is not only to decorate the people of the world with the best hair color and styles possible but to also grow the hairdressing industry as a whole.
Long Business Description
The Root Salon has established itself as the best resource for hair beauty in the Phoenix metropolitan area.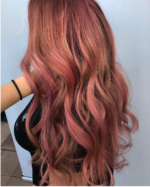 Long Business Description
The Edge Salon provides high-quality hair design services in a laid back atmosphere.

Long Business Description
The leadership team, senior stylists, and junior stylists of snapdragon salon equally learn, teach, study, practice, and create. They are truly passionate about doing hair and working with people.